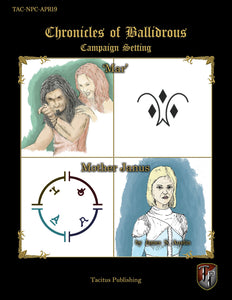 Chronicles of Ballidrous - NPCs - 'Mar' and Mother Janus

This NPC release includes Mar and Mother Janus.  Mar is a quick-witted thief who loves a good time.  To balance the debauchery, Mother Janus is a cleric of Avris, a commanding and proper lady of the priesthood.
*** The is in PDF format, downloads upon purchase.