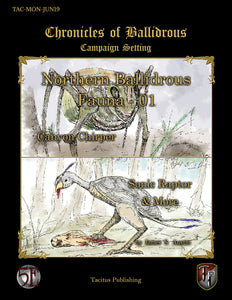 Chronicles of Ballidrous - Northern Ballidrous Fauna - 01
This collection offers 6 common creatures:  Canyon Chirper, Duster Beetle, Poglette, Pointed Serpent, Sciver, and Sonic Raptor.  
These new beasties will give you some variety and keep those metagamers guessing.  Happy hunting.
*** The is in PDF format, downloads upon purchase.